Treasures of Andros
Your Beach Vacation House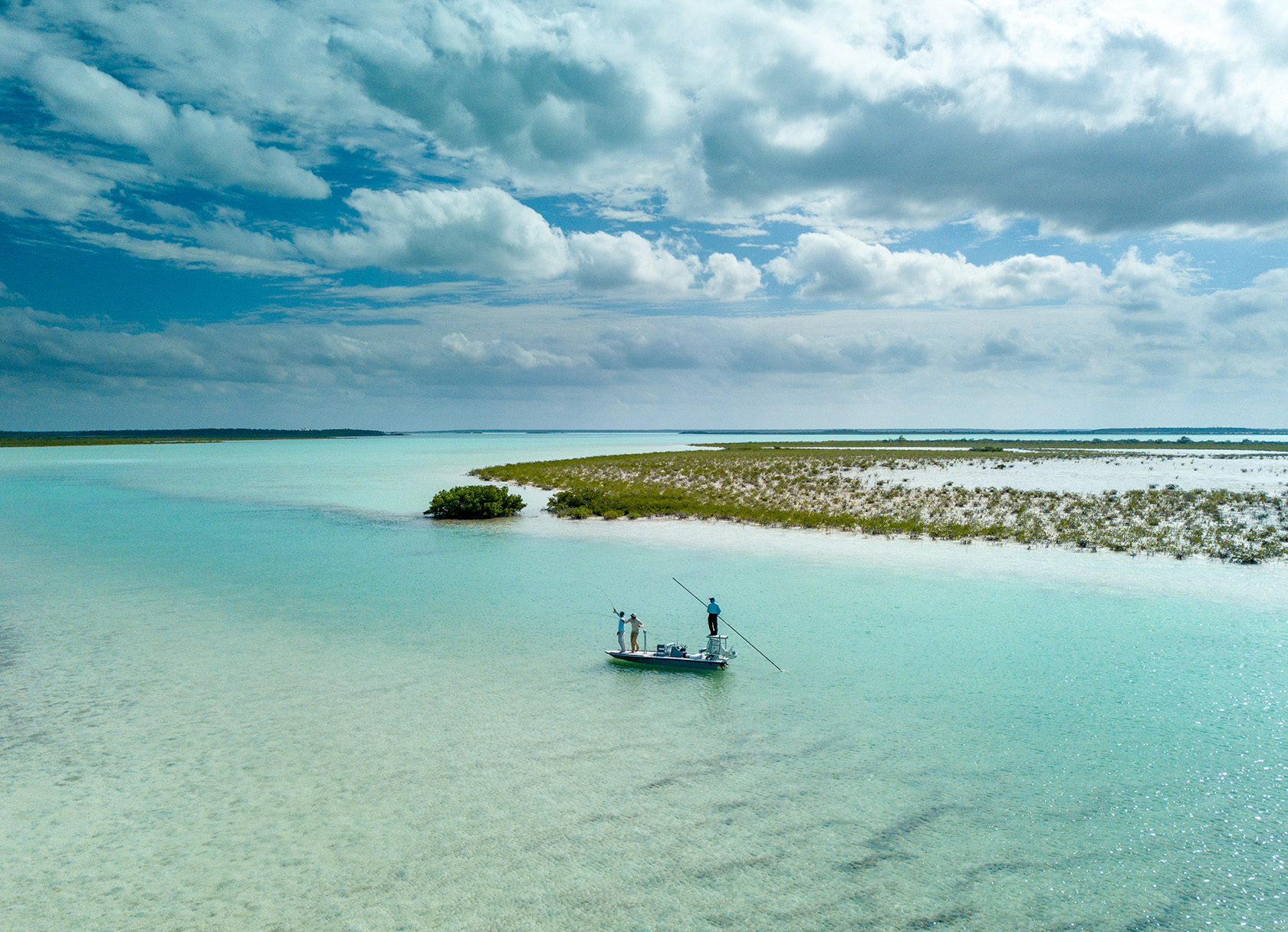 All the Bahamian islands boast abundant natural attractions. But Andros—the largest, yet most sparsely developed of all The Bahamas—is king when it comes to exceptional natural surroundings. Here, you'll find the world's third-largest fringing barrier reef, mesmerizing blue holes that some say are home to the mythical creature Lusca, the Tongue of the Ocean (a mile-deep abyss teeming with vibrant marine life) and numerous species of flora and fauna. If you're an ecotraveler, kayaker, bird watcher, hiker, snorkeler, diver or fisher, Andros should be your first stop when visiting The Bahamas.
Know More
Enjoy Your Vacation With Us
"Our motto is 'We aim to exceed your Expectations' and that is something we strive to accomplish every time you stay with us. We will do our best to provide you with what you need to ensure your vacation will be full of relaxation and enjoyment."
It was very relaxing and quite.
We really enjoyed our stay on Andros. The location was great and the beach and water were awesome. It was very relaxing and quite. Trevor was a great host. He met us at the house to give us the keys a...
- William
Super place.
Trevor is super hospitable, great house, great location. Biking, kayaking, fishing, fishing while kayaking, sea turtles, scuba down the road, etc. Super place....
- John
Nice place
Nice place on the beach -- but watch out for the sand flies....
- Michael
outstanding place!
Summary: outstanding place! Trevor's treasures of Andros Beach houses are located in Davis creek just 2 miles of of fresh creek which can be easily be reached with leair from nassau for low cost. ...
- Julian
Amazing Property
I stayed at Ruby with a friend for a week of exploring and bonefishing during our first trip to North Andros. It was exactly what we wanted. It is not fancy or particularly spacious, but you cannot be...
- Christopher
Recommended
I totally recommend this place(price/location )for the ones who love to enjoy something different than all-inclusive hotels. If you enjoy snorkeling, diving, reef fishing, kayaking and relax for a whi...
- Louis
Fantastic place
Trevor was fantastic - he arranged pick up from the airport, took us shopping in his car more than once during our stay to stock up the kitchen, and was generally super responsive. We stayed at the ho...
- Luciana
Recommended
I never actually met Trevor, and it was a bit of a surprise when another man met me at the airport. Never heard from Trevor at all. However there was a manager guy who met me at the house after being ...
- Mary
Place was Great
Trevor was very helpful arranging rides to and from the airport and quickly answered any questions. Place was great, beautiful location and convenient. Saw lots of marine wildlife right around the hou...
- Luke
Trevor is a great host!
Trevor is a great host! He went above and beyond to make sure we had what we needed. The location right on the beach is perfect. We enjoyed visiting Sammy's bar/restaurant and Captain Bill's blue ...
- Kevin
Excellent Host
Excellent host, location and accommodations. We will be back as soon as possible....
- Jason
Amazing beaches and flats
If you're considering staying in Andros, do it! Especially with Trevor. He was a very gracious host. You can not beat the views or proximity to the amazing beaches and flats. The space is clean and ...
- Kija
Trevor is an exceptional host!
Trevor is an exceptional host! His integrity, kindness and prompt attention to our needs was great! Being literally steps from the Atlantic and the waves lulling us to sleep was a dream come true!...
- Kathleen